Chain of Command
Constructive criticism of the schools is welcomed by the Board whenever it is motivated by a sincere desire to improve the quality of the educational program or to equip the schools to do their tasks more effectively.
Members of the Rome City Board of Education have confidence in the professional staff and desire to support their actions in order that they are free from unnecessary, spiteful or negative criticism and complaints. This procedure does not supersede any employee's or citizen's right to contact Board members directly. However, whenever a complaint is made directly to the Board as a whole or to a Board member as an individual, it will be referred to the administration for study and possible solution.
The Board advises the public that the proper channeling of and most effective way to resolve complaints involving instruction, discipline, transportation or learning materials is as follows: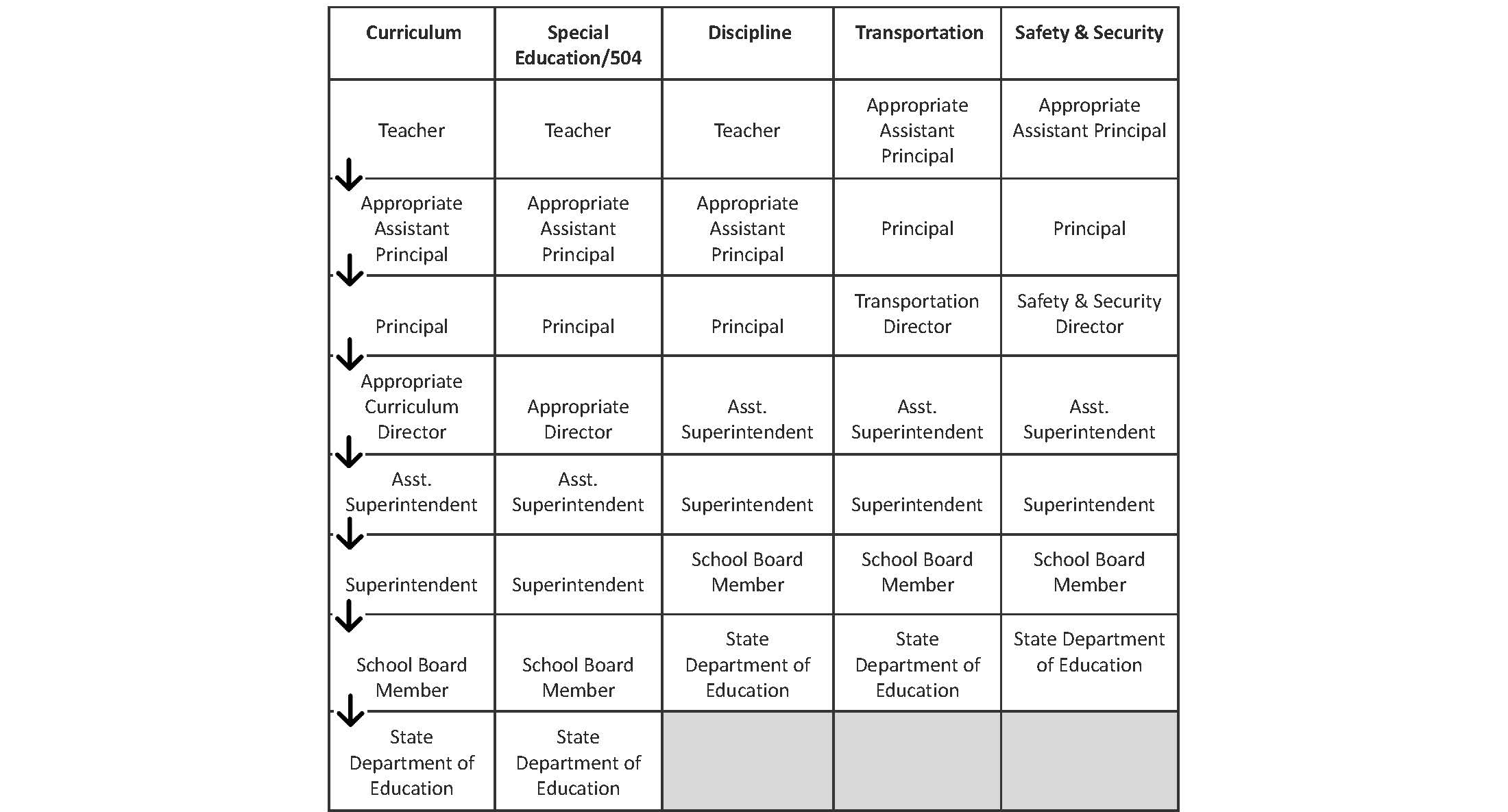 ANY ISSUES THAT ARISE OUTSIDE OF THIS CHART SHOULD START WITH THE NEAREST SUPERVISOR
(NOTE: Coach; Athletic Director; Principal)

The Board will consider hearing citizen, parent/guarding, employee, or student complaints when they cannot be resolved by the administration. Matters referred to the Board will be referred to the Superintendent.
After hearing such complaints, and referring to the Superintendent, if more information which might challenge or question the good name or character of an individual is needed, the Board shall consider this in Executive Session. The Board will not consider or act on complaints that have not been explored at the appropriate administrative level or if the appropriate chain of command has not been attempted.