English to Speakers of Other Languages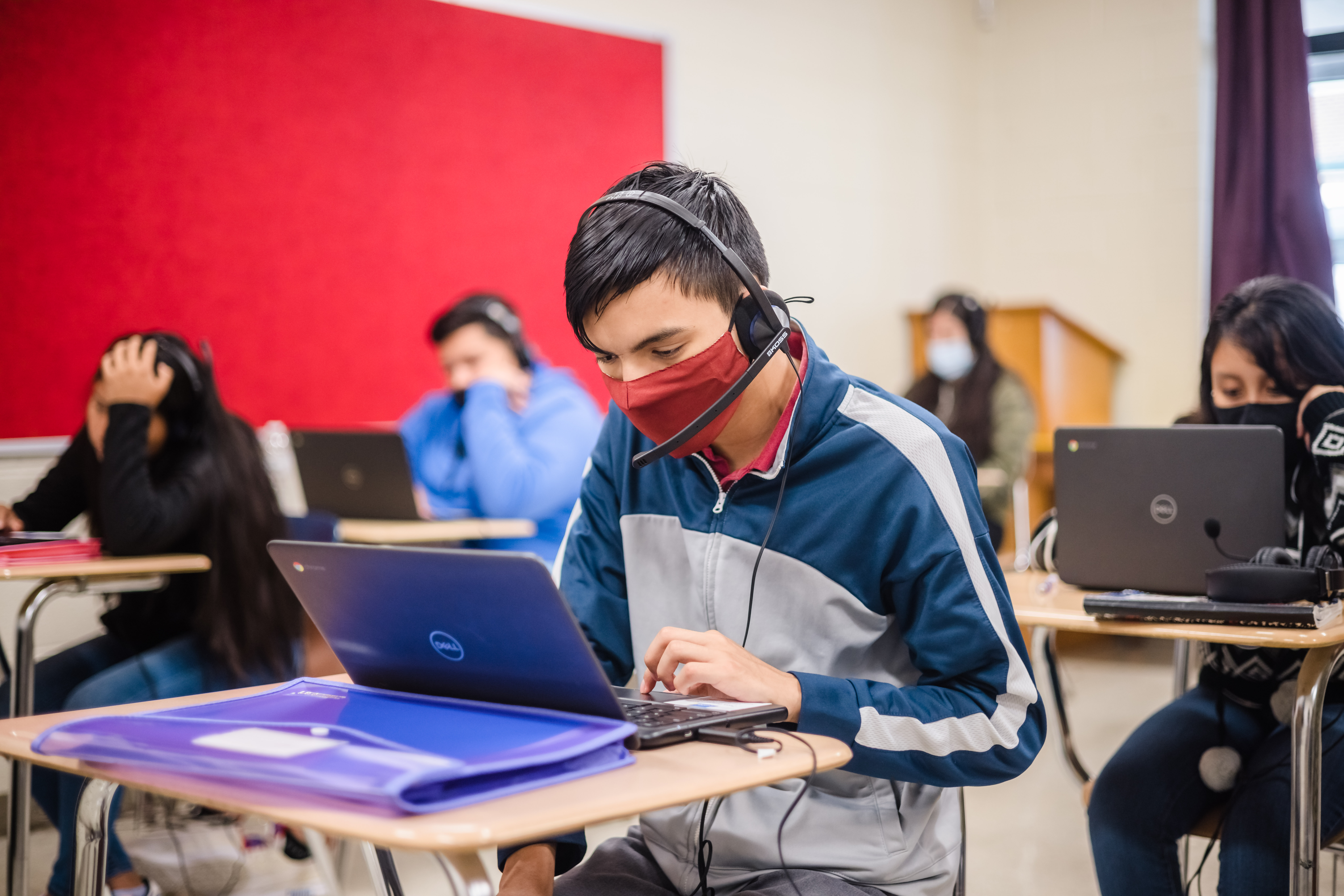 English to Speakers of Other Languages (ESOL) is a state-funded instructional program for eligible English Learners (ELs) in grades K-12. The ESOL program is a standards-based curriculum emphasizing academic and social language development. ESOL coursework is based upon the WIDA Consortium English Language Development (ELD) standards. ESOL and classroom teachers integrate these ELD standards with the Georgia Standards of Excellence to enable ELs to communicate in English and demonstrate their academic, social, and cultural proficiency. Instructional approaches, both in ESOL and general education classes, ensure that the needs of ELs in Rome City Schools are met.
Screening and Placement Process
Upon enrollment in Rome City Schools, parents answer language background questions. If a language other than English is indicated, the student is screened to determine their English language proficiency. Rome City Schools follows ESOL program eligibility criteria determined by the Georgia Department of Education. Students whose language proficiency indicates that they are an English learner are eligible to be served in the ESOL program.
Annual Language Proficiency Assessment:
ACCESS for ELLs 2.0 is administered annually to all English learners in Georgia. ACCESS for ELLs 2.0 is a standards-based, criterion-referenced English language proficiency test designed to measure English learners' social and academic proficiency in English. It assesses social and instructional English as well as the language associated with language arts, mathematics, science, and social studies within the school context across the four language domains. ACCESS for ELLs 2.0 meets the federal requirements to evaluate EL students in grades K through 12 on their progress in acquiring English.
For more information about WIDA or the ACCESS for ELLs 2.0 assessment, see https://wida.wisc.edu/
Exiting the ESOL program:
Students who demonstrate English proficiency on ACCESS for ELLs 2.0 (according to Georgia Department of Education guidance) will be exited from the ESOL program. Student proficiency for program exit purposes is reviewed annually. Students who exit the ESOL program are monitored for a period of two consecutive years to ensure they are academically successful.
K-12 ESOL Coordinator
Ms. Sarita Brock